Came Home today and noticed one of my Oscars have a bloated belly and a few white spots on the underside.
Never seen this before. My o is acting sorta fine. it is eating but only a little, and swimming around normal. Has any one seen this or know what is wrong?
i also noticed some seperation on the fins. maybe fighting with my other Oscar idk?
i took a picture but not the greatest.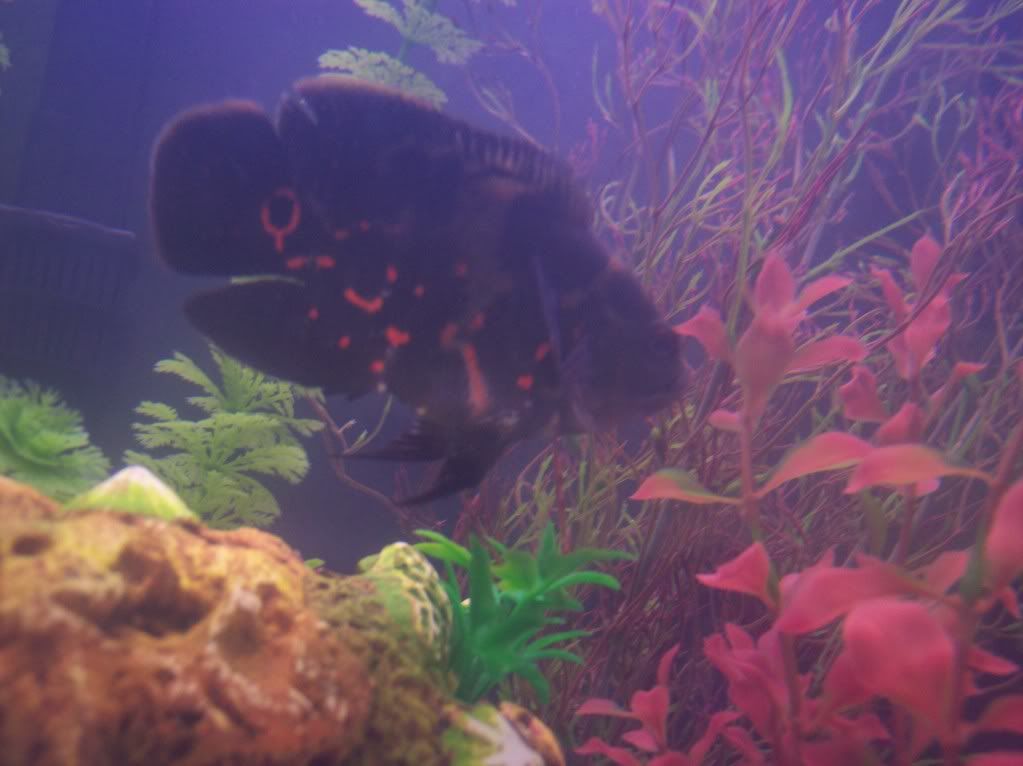 Tank Size: 75 gallon
How long has it been setup: 3 months
How many fish:4
Type of fish:2 oscars and 2 pictus cats
Size of fish: oscars are about 3.5" long and pictus are abut 2"
Filtration: 2 emperor 400's
Ammonia Reading:0
Nitrite Reading:1ppm
Nitrate Reading:20ppm
PH Reading:7.4
Temperature:80 degrees
Any recent changes in tank decor or tank mates:no
Any medication:no
Food what kind how often:2 times a day mainly staple and some freeze dried shrimp and bloodworms soaked at first
When was last water change and how much:2 days ago 15%-20%