This particular design is for a 180-gallon tank from glasscages.com (dimensions 72"x24"x25") this design can be modified for any size tank.  Also, if I were to do it again I would make it a little shorter.  It is nice to have the head room when in the stand, but it could be about 6" shorter.
I wanted to build a tank stand that I would never question its integrity.  Between the stand, the tank, the water and the substrate the estimated weight will be around 2,300lbs. so another item to look in to is floor support.  Make sure your floor can handle this kind of weight.  Fortunately my tank straddles an I-beam.
Building the stand:
Step 1: Cut the Base and Top platforms from the 4'x8' sheet of MDF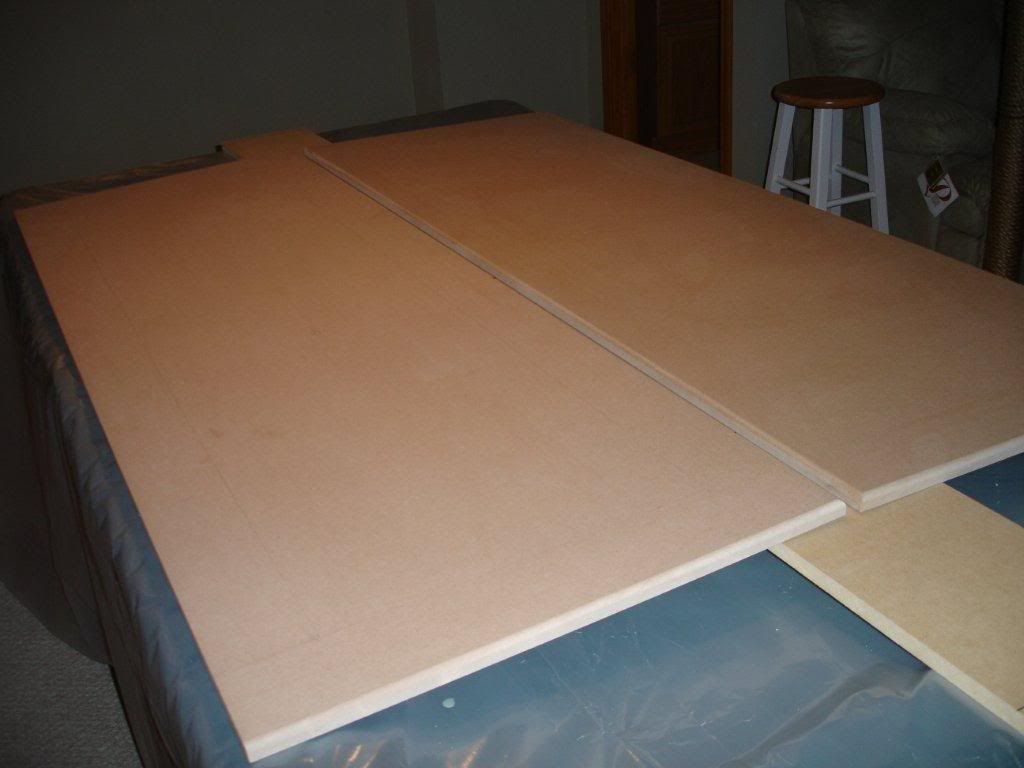 Step 2: Route the front and side edges of the Top and Base
Step 3: Pre-cut the 2x4s and 2x6s
Step 4: Build the Base platform w/ 2x4s and a plywood top
Step 5: Build the Top platform w/ 2x4s and using Lag Bolts for the cross supports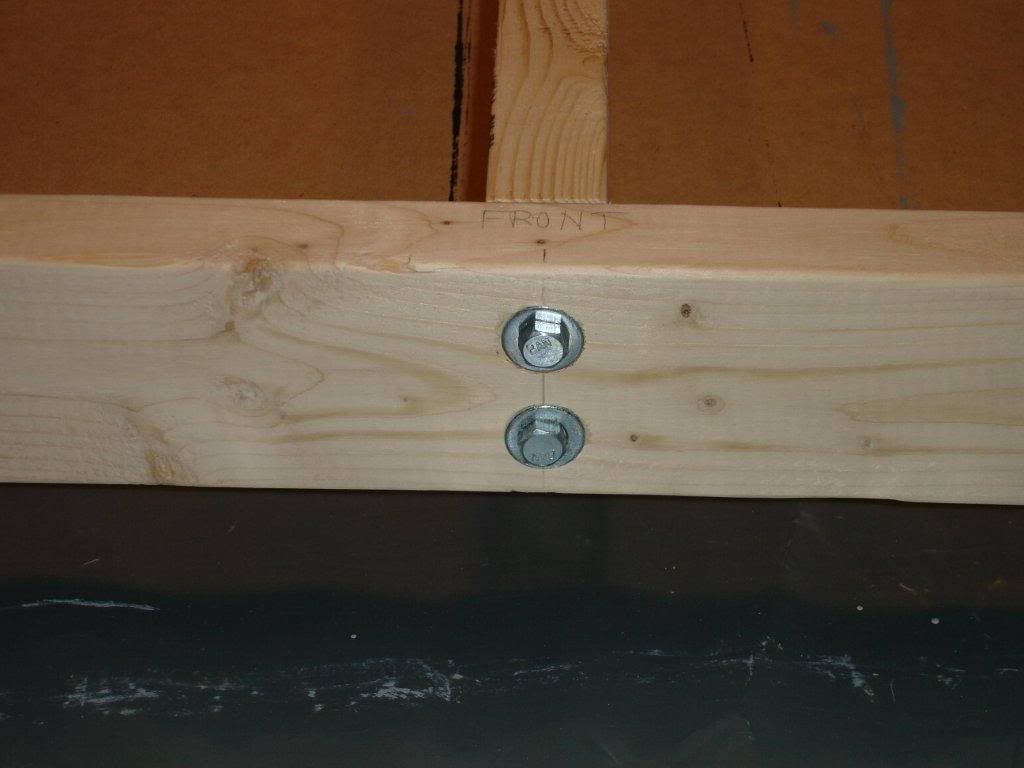 Step 6: Prime the Top and Base (thanks to wife for the painting help)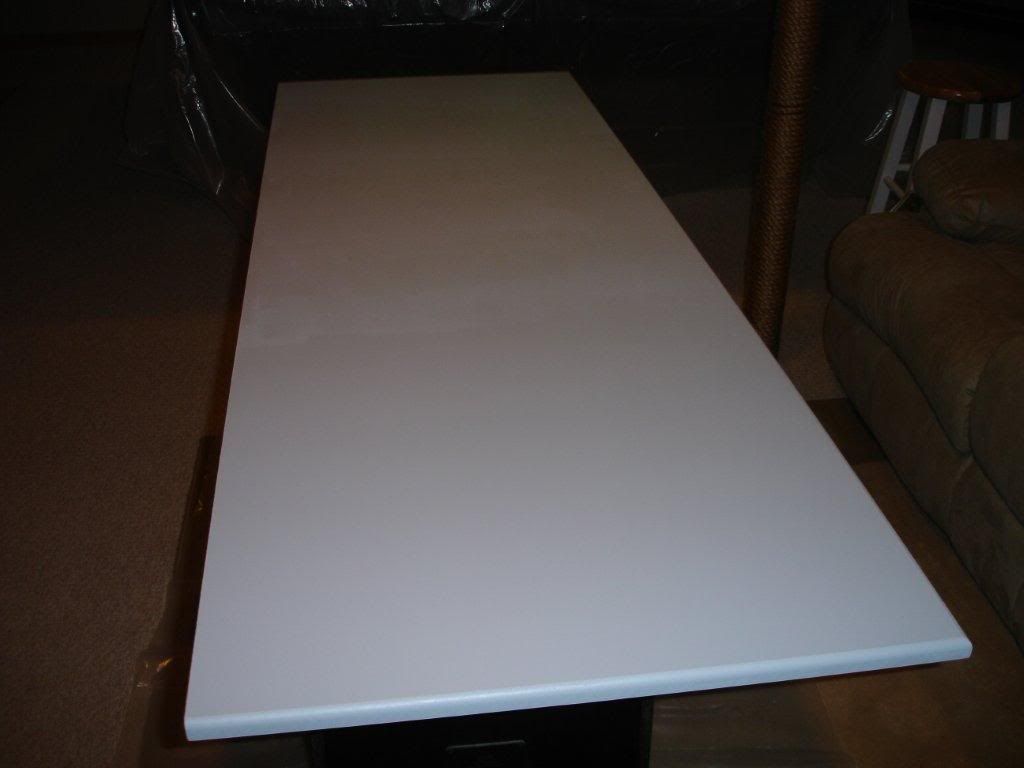 Step 7: Paint the Top and Base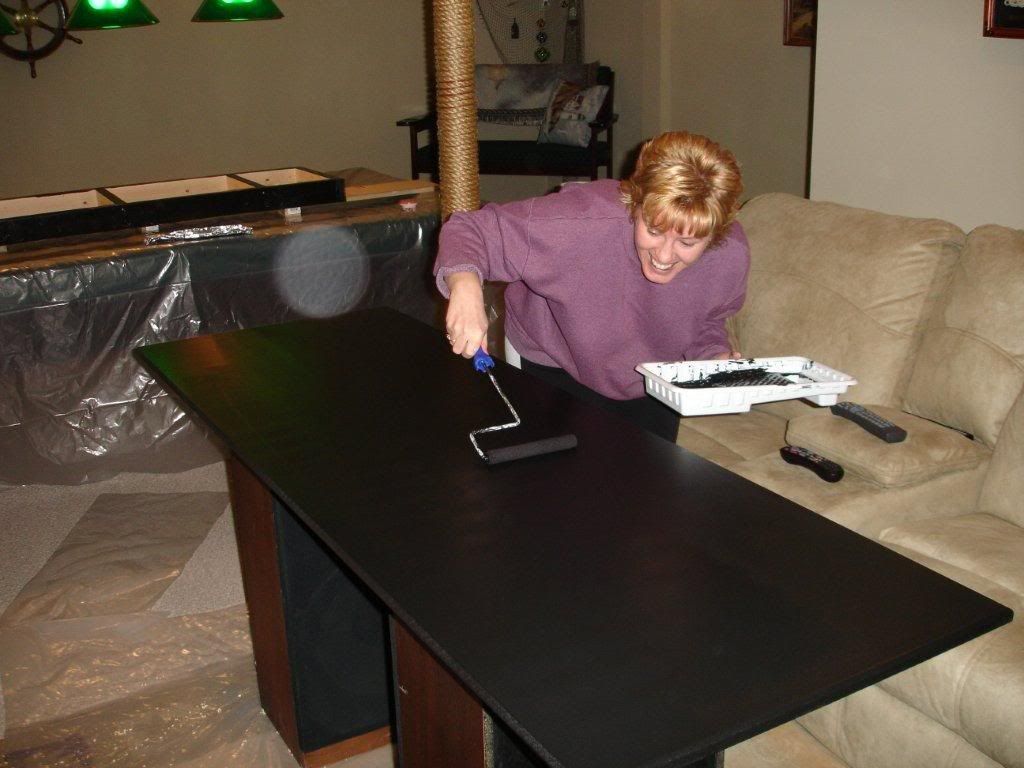 Step 8: Attach legs to Base platform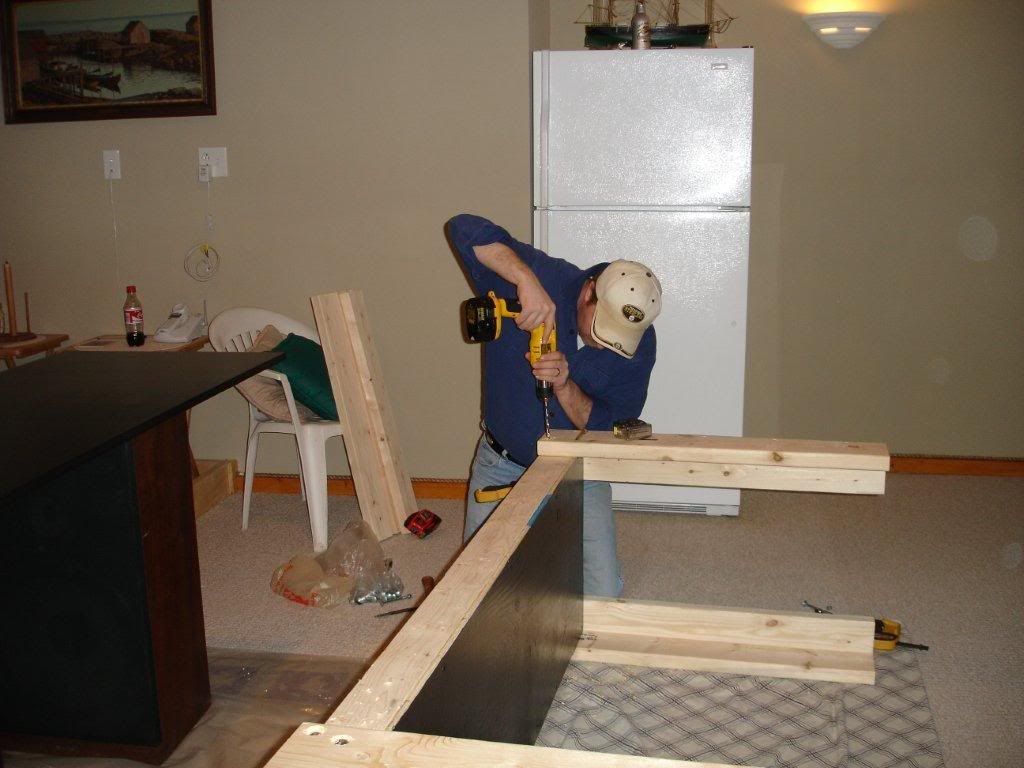 Step 9: Attach the middle supports which also act as door stops
NOTE: Offset the middle supports and the right leg so that they will act as a door stop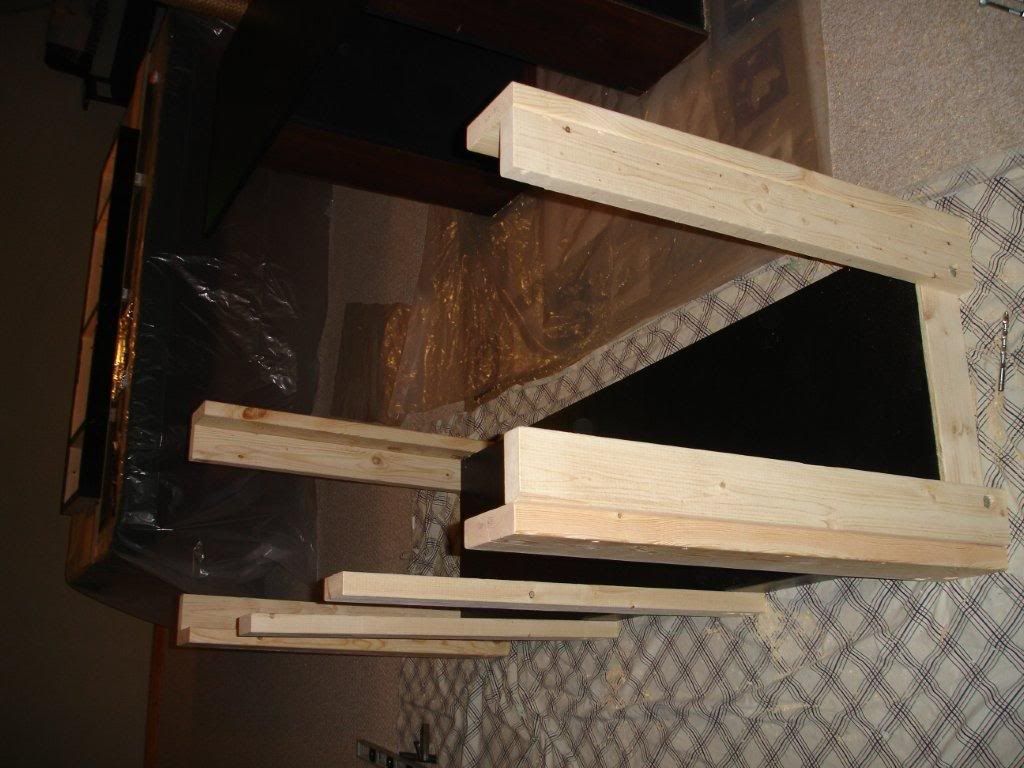 Step 10: Attach Top platform to legs and middle supports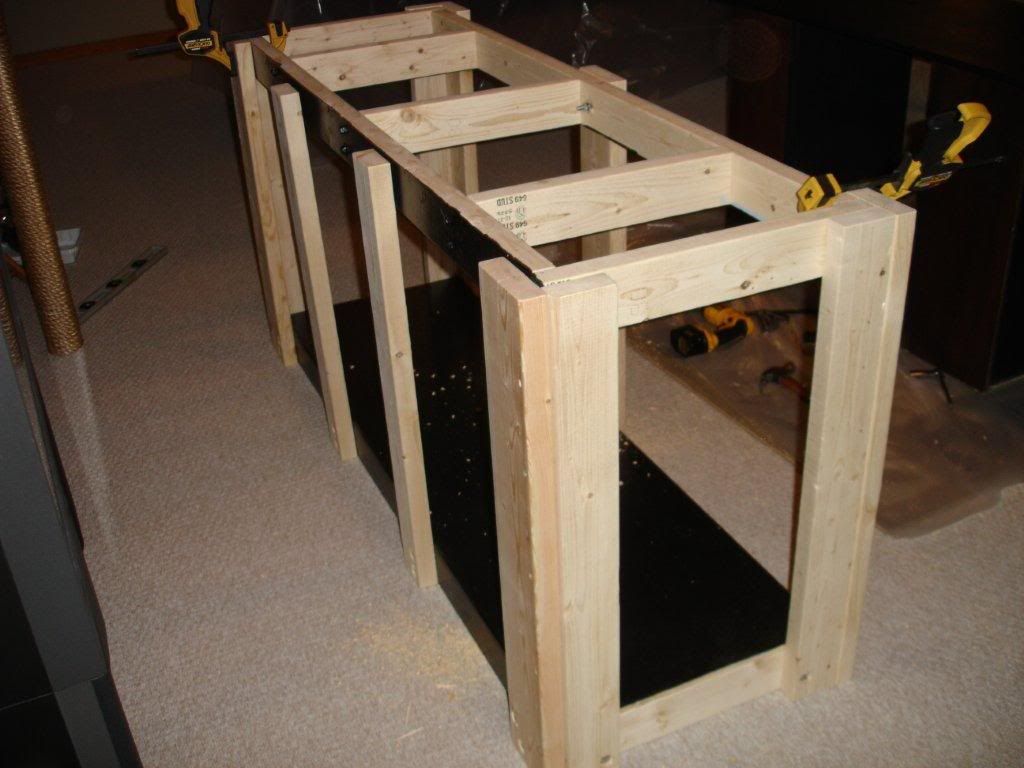 Step 11: Paint exposed areas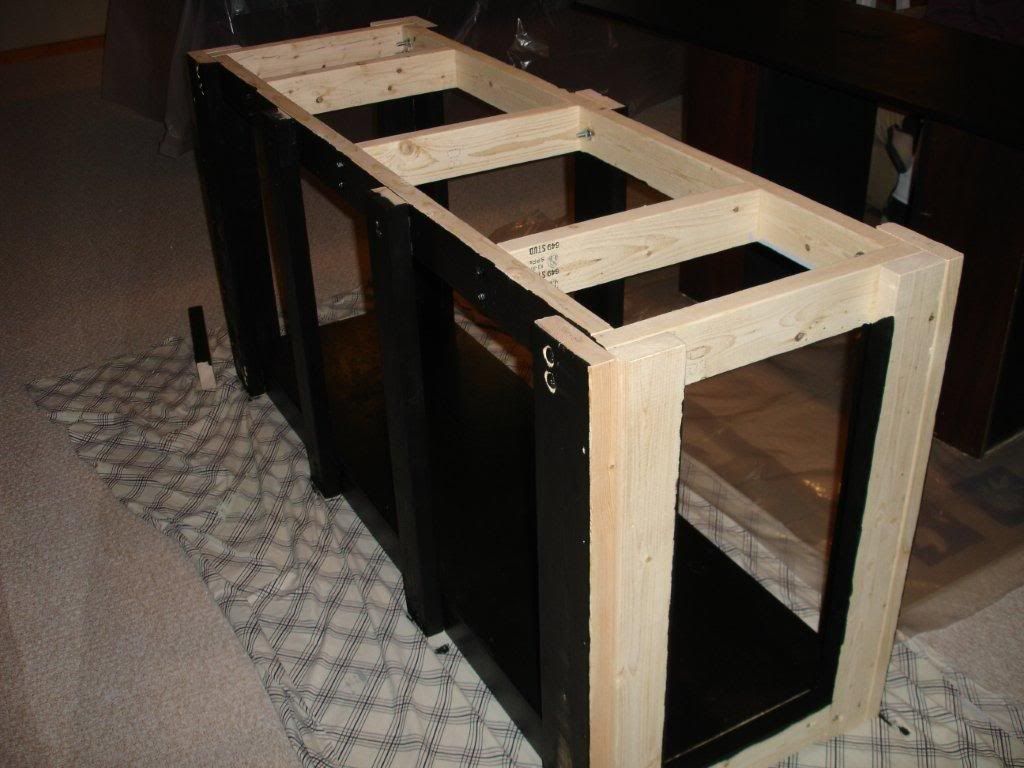 Step 12: Prime shell (sides and front pieces)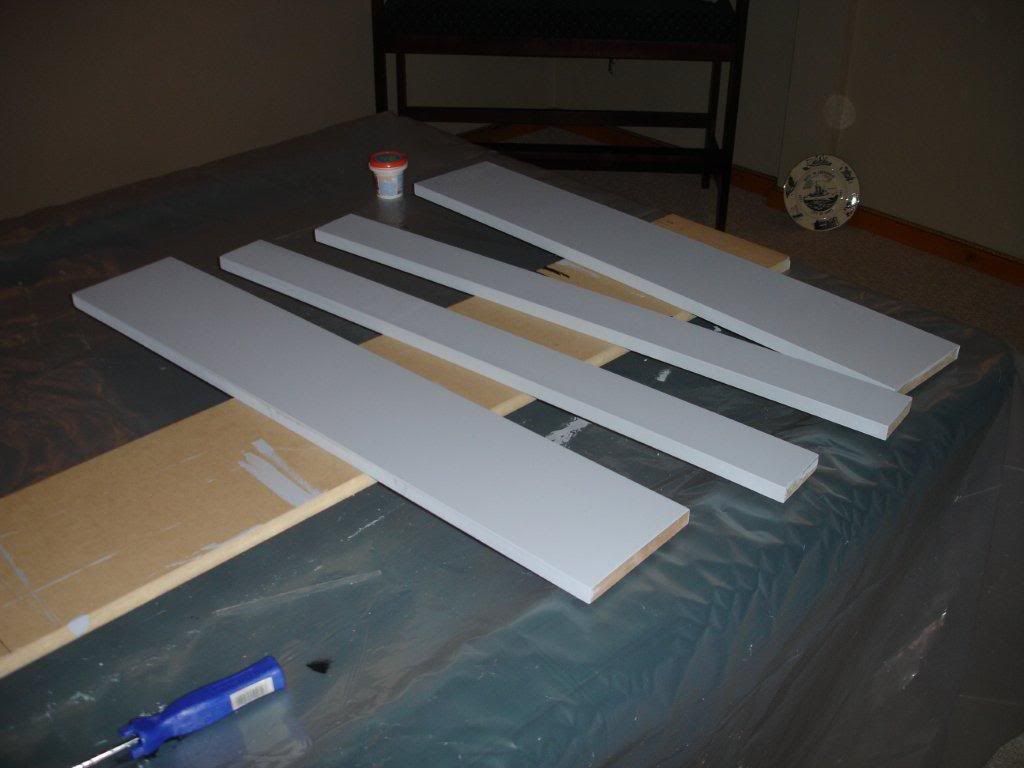 Step 13: Attach Top and Base platform to the frame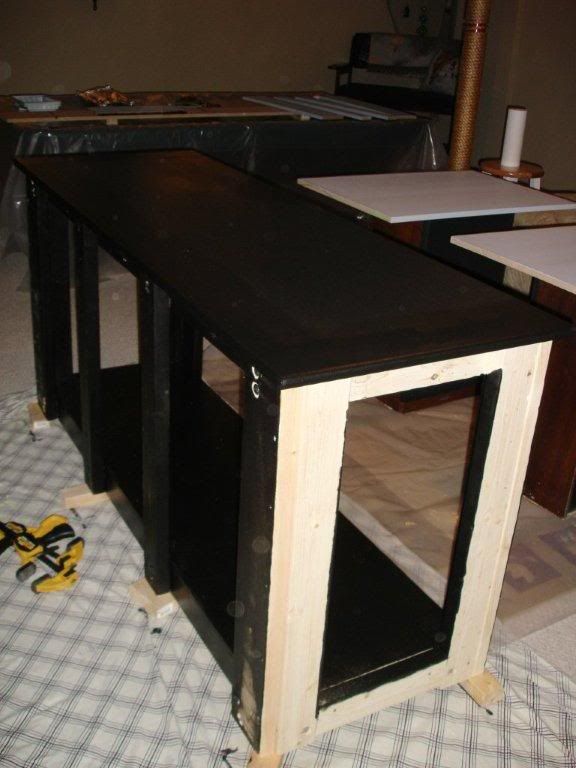 Step 14: Paint shell (sides and front pieces) with a Silver Metallic Glaze (the wife found a cool method to make this design)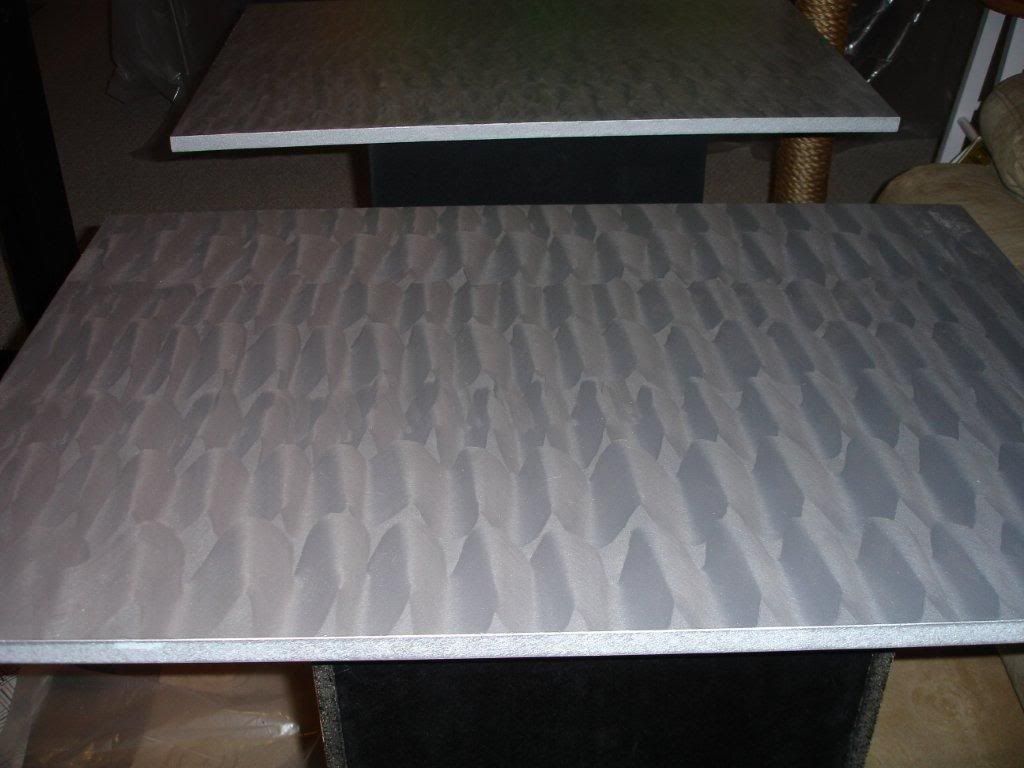 Step 15: Attach shell pieces to the frame
Step 16: Measure door opening, cut doors, attach knob and hang door using hidden hinges
Step 17: Remove doors, Paint, added molding and reattach doors - Wooohoooo! Finished with the Stand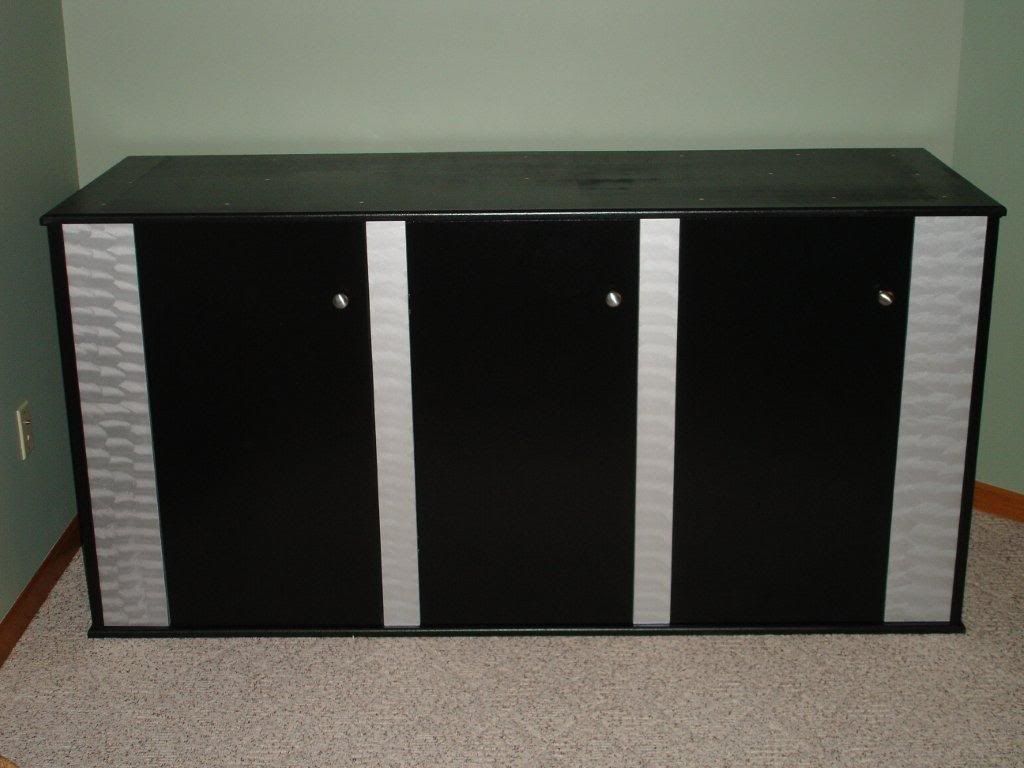 Step 18: Placed tank on stand, cleaned and placed substrate in tank, used (2) 300W titanium heaters, AC500 HOB, moved the Magnum 350 from 72 gallon tank over and filled tank.  Thanks to Six, Daygen and callen for all the help getting this done -- couldn't have done it with out them.  Don't mess with Daygen -- she helped lift this tank and it was not light. Arrrrrrrr!!!
NOTE: For the glasscages warranty to be valid I had to place a 3/4" piece of styrofoam under the tank - for weight distribution.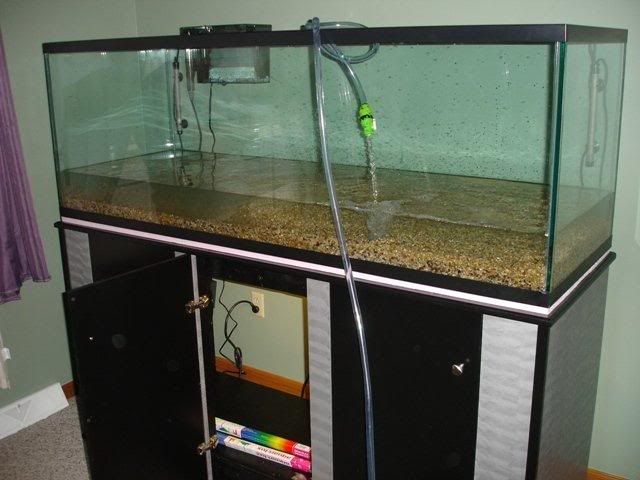 Step 19 (optional): I always complain that I can never see in the stand, soooo I put two cheapo flourescent lights under in the stand and used a 110v switch to connect them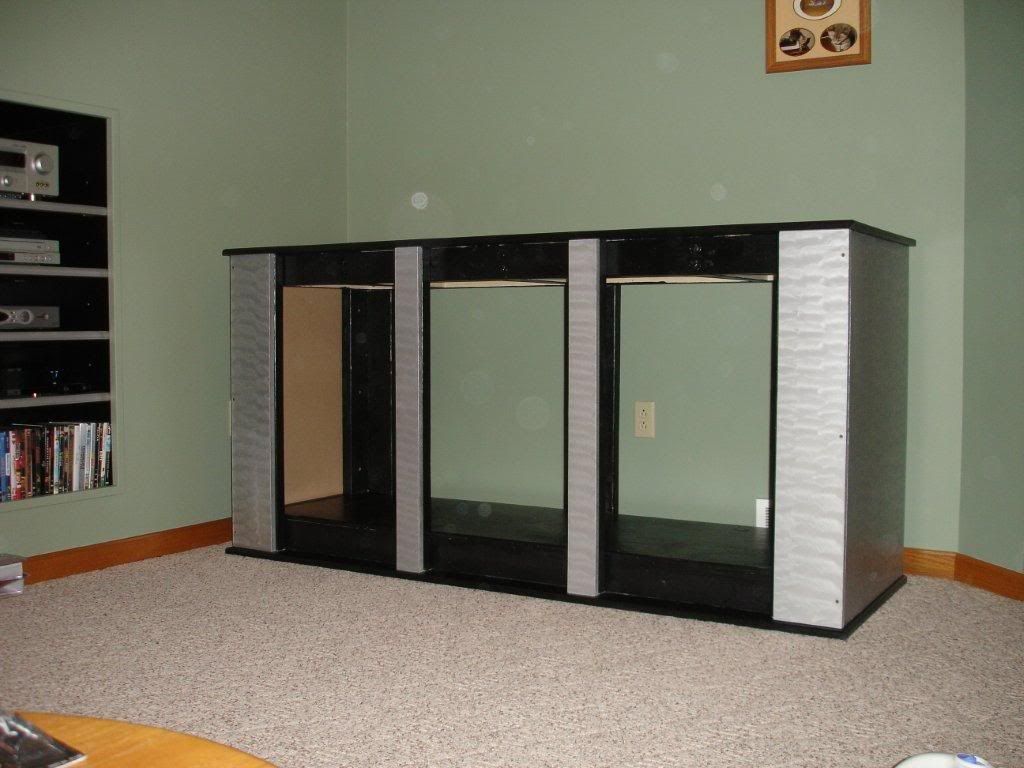 See the following posting for more pics of the actually drunken setup of the tank
http://www.theoscarspot.com/smf/index.php/topic,4233.from1113095333.html
Here is a pic of the tank after we cycled and moved our fish over.  We now have (2) AC500's (water polishers), a Magnum 350 (soon to be a Fluval 404), and a Eheim 2128 (w/ tiertiary redundant heater):
Next step is to build the canopy/hood with the use of flourescent ballasts from Home Depot.  I will post this when I am done with it.  Also, all components of the stand were purchase from Home Depot.  Any questions, let me know.