I'm just about getting there for this little project.
The intention is to set up the tank as though for a lo-tech method and then upgrade it to a hi-tech, the plants I'll be using, I'll explain which ones can go low and which need Hi-tech. Plants are ordered and I'll be using some of the offshoots from my main plants.
Here is the tank scrubbed up and ready to go - 60 Litres (15g approx):
and some of the kit I'll be using once it goes from low to hi-tech: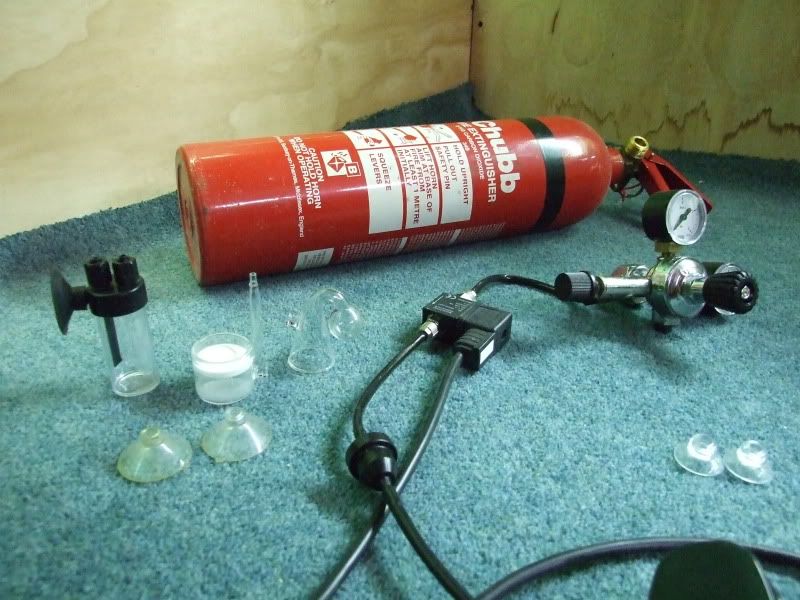 CO2, Valve & solenoid, CO2 one way valve, CO2 tubing, bubble counter, CO2 diffuser, CO2 drop checker.